How Exactly Do You Sign This?
I encountered an interesting dilemma on stop number ten of my barn-storming book tour. At the Tattered Cover Book Store in Denver- a wonderful book buying paradise- a woman sheepishly walked up to the desk where I was signing books and slid her open Kindle toward my hands. It was the first time I had seen the Grace of Silence e-book on a Kindle screen and I almost shrieked with fascination when I saw the inside title page. That is until the woman brought me back down to earth with a pragmatic query.
"How exactly do you sign this?"
Heck if I knew, short of taking my sharpie directly to her kindle cover. She is an avid reader and frequent audience member at the Tattered Cover author chats. She had gained convenience with her featherweight Kindle but she had lost the ability to collect signatures from the authors whose work she admires.
It was a good thing she had already given this some thought and come up with a solution of her own. Once she had everyone in earshot buzzing about her dilemma, she pulled out a lovely leather bound diary. On page one she wrote The Grace of Silence in large letters. Below that she spelled out her thoughts about the book in a few paragraphs. And below all that, she left room for the author signature. My signature and a little inscription. I was the first signature in that tobacco-colored book but I won't be the last. She plans to use her leather diary as a literary ledger filled with author signatures and her own thoughts about their work.
Good solution for all the members of the Kindle Klatch, including my Mom. (A recent convert) I'd love to hear your thoughts on how you collect author signatures or annotate your beloved books if there are no actual pages??? Was David Sedaris right when he signed a Kindle cover and said "This be speaks the end"? What happens to the market for signed first editions? I would love to hear your thoughts. I'm listening.
– Michele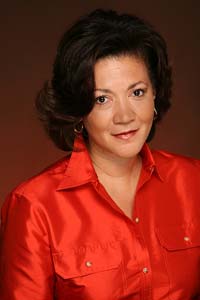 Michele Norris is the host of NPR's All Things Considered and the author of The Grace of Silence.
You can find it it your local book store or you can order it online at Amazon, Barnes & Noble, Borders, Powell's or IndieBound