As a journalist I have developed mixed feelings about Black History Month. Don't get me wrong. I understand and fully endorse the idea of exploring and celebrating black history but like many, I regret that our greatest enthusiasm for this subject is concentrated into just one month – and the shortest month at that.
Sometimes I find myself rolling my eyes because this is the time of year when editors and well meaning producers come knocking at my door to pitch or assign stories about people of color. Over the years, it got to the point where I would only fully embrace these invitations if they came from people who had made similar pitches at other times of the year. In other words, if you're only going to pitch a story about race or diversity or people of color to me in February as opposed to the rest of the year, be warned – it's going to be a tough sell.
This year, I am opening the door to February with new eyes and a new enthusiasm for the notion of celebrating and sharing black History. I have traveled far and wide in the past year talking about my book, The Grace of Silence, and The Race Card Project to audiences in theatres, churches, libraries, schools and bookstores and along the way I have received quite a lesson myself in Black History.
Upon hearing my story, so many people decided to share their own.
And beyond that, many people went to their own attics and archives to share photos, sermons, letters, dossiers and all kinds of things about their own historical journey. It's rich material.
Too rich to keep locked away so all this month.  I am going to use my Grace Notes Blog as an outbox to share materials and musings on Black History….which is after all just a shade of AMERICAN history.
So here goes….
Michele
Can you express your thoughts on race in six words?  Give it a try at The Race Card Project™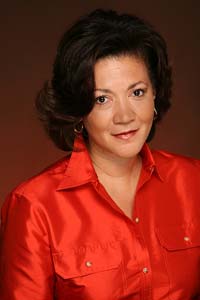 Michele Norris is the host of NPR's All Things Considered and the author of The Grace of Silence.
You can find it it your local book store or you can order it online at Amazon, Barnes & Noble, Borders, Powell's or IndieBound