At MLK Symposium, Michele Norris encourages social activism
By K.C. Wassman  On  January 16th, 2012
While many students listen to Michele Norris' voice on the radio daily, yesterday they had the opportunity to hear — and see — the award-winning journalist and host of National Public Radio's "All Things Considered" in person, as part of the University's 25th annual Rev. Dr. Martin Luther King, Jr. Symposium.
Along with the break from classes yesterday, students and faculty participated in a number of events hosted in honor of King, including speakers, discussions and exhibitions focused on the Symposium's theme of developing a future generation of activists — highlighting the use of social media among America's youth in spreading social justice in today's society.
In her keynote address, Norris discussed various revelations on racial equality she uncovered while writing her book, "The Grace of Silence: A Memoir." Throughout the process of drafting the book, Norris said she learned about her African American family's activism, including actions her father, who is a World War II veteran, took.
"(My father and fellow black veterans) experienced a special kind of patriotism because they saw themselves as America," Norris said. " … They saw that they could show America what it could be by showing America what they could be."
Norris added that learning about family stories from before, during and after the civil rights movement taught her that activism is not just comprised of large protests and rallies, but also smaller-scale movements and behaviors that often go unseen.
One of the stories Norris shared was about her grandmother, who made a living by dressing up as Aunt Jemima in order to sell instant pancake mix around the Midwest in the 1940s. Norris talked about how her grandmother played a role in advocating for black equality by refusing to behave in offensive preconceived manners of black behavior demanded by her bosses.
"When I think about her and I think about activism, what she did was a brand of activism because when she was hired by Aunt Jemima to go out and do this job there were certain expectations that she would look a certain way, that she should wear a uniform, but also that she would speak a certain way," Norris said. "…But what I learned from (local) newspaper articles was that she took the job, she wore the uniform, she wore the headscarf — but she spoke like an educated woman because she was an educated woman."
Norris said that by observing actions taken by her father and grandmother, she learned that the groundwork in taking a stand for African American rights lays in even the most minute efforts.
"Sometimes activism whispers," Norris said. "Sometimes activism is just the act of showing that you can be more than anyone expects you to be."
University President Mary Sue Coleman also spoke at the Keynote Memorial Lecture, welcoming the audience before Norris took the stage. During her address, Coleman accepted a replica of the Martin Luther King, Jr. National Memorial that was given to the University to acknowledge its contribution in constructing the memorial honoring King in Washington, D.C. that opened last year.
"Establishing, funding, designing and erecting this tribute was no easy task," Coleman said. "It took years of discussion … and dedication for it to become the stunning … exhibit it is."
Coleman acknowledged the three members of the University community who contributed to the planning, designing and construction of the memorial — James Chaffers, a professor emeritus in the College of Architecture and Urban Planning; University alum Ed Jackson Jr., who was the memorial's executive architect; and Adjunct Senior Lecturer Jon Lockard, an adjunct senior lecturer in the Department of Afroamerican and African Studies.
"This year for the first time ever, we as a society celebrate Dr. King's life, knowing there is now a glorious memorial on the National Mall in Washington, D.C.," Coleman said.
Read the entire article.
Can you express your thoughts on race in six words?  Give it a try at The Race Card Project™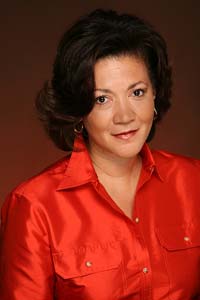 Michele Norris is the host of NPR's All Things Considered and the author of The Grace of Silence.
You can find it it your local book store or you can order it online at Amazon, Barnes & Noble, Borders, Powell's or IndieBound