Does Race Still Matter?
Apr 9, 2011
Annapolis Book Festival:
My best pal is Gwen Ifill is a fellow journalist and a fellow author. Her book, The Breakthrough, Politics and Race in the Age of Obama, is a rich examination of the shifting nature of identity politics and the future of black political leadership in America.f you have not already read it (what are you waiting for?) you really need to check it out. This April, the two of us were asked to do a joint panel for The Annapolis Book Festival exploring the question: Does Race Still Matter? If you could not make it to the festival you can still enjoy the conversation.
Annapolis Book Festival panel on Does Race Still Matter? with authors Gwen Ifill The Breakthrough and Michele Norris The Grace of Silence.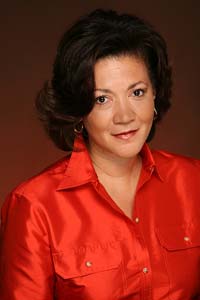 Michele Norris is the host of NPR's All Things Considered and the author of The Grace of Silence.
You can find it it your local book store or you can order it online at Amazon, Barnes & Noble, Borders, Powell's or IndieBound