NPR's Michele Norris will Headline Community Read
By Nick Halter
Tumultuous meetings over a proposed off-leash dog area at Martin Luther King Jr. Park over the past year left many city residents with a sick feeling in their stomach.
When the debate over the park was finished and the proposal nixed, some of those people decided they didn't want to walk away from their neighbors on such bad terms. Instead, they decided they would use the dog park debate as starting point toward building relationships across racial lines.
Thus, a handful neighbors — black and white, old and young and on both sides of I-35W — began meeting in an effort to better understand each other and how race and racism affects communities.
The group, Building Bridges, is now rolling out several community initiatives, including a community read this fall of "The Grace of Silence," a memoir about race and family by South Minneapolis native and National Public Radio host Michele Norris
Norris, host of NPR's All Things Considered program, said she was delighted that her book might play a role in furthering the Building Bridges mission of improved dialogue on race.
"It would have been so easy to see how that controversy or that conflict could have (turned) into something that was never resolved if people pulled away from the table," Norris said in a phone interview from Washington, D.C. "Instead, what people did was they stayed there. They listened to each other. They heard each other, and they decided to figure out how to use that initial conflict as a way to push toward a greater understanding of each other, and that was pretty cool."
Group members credit City Council Member Elizabeth Glidden (8th Ward) with bringing the residents together.
The conflict arose after the Minneapolis Park and Recreation Board considered a proposal to build an off-leash dog area at MLK Park in the Kingfield neighborhood. Many black residents opposed the idea because they felt it disgraced the legacy of King, noting that dogs were used to attack black people during the Civil Rights Movement.
Group members say they've made strides in not only getting to know each other, but also getting to understand the history of race relations in South Minneapolis.
"I've started to understand the history and significance of what happened and why there is so much emotion attached to things that I don't understand why there's emotion attached to them," said Michael Vandeford, who has lived for 30 years in the Kingfield neighborhood with his wife, Mary.
The Park Board has since removed MLK Park as a possible site for a dog park. Building Bridges members readily admit that they still don't agree on the dog park and they might not ever see eye-to-eye on that subject.
"This group has almost sort of moved beyond that," said Sarah Linnes-Robinson, group member and executive director of the Kingfield Neighborhood Association. "That's not what we're talking about. The point is, why was this such a strike point?"
A big part of the group's discussion has focused around the history of black integration in South Minneapolis dating back to the 1950s and 1960s.
Back then, certain neighborhoods had restrictive covenants on their homes, which meant that their deeds said the homes were not to be sold to black people. Also, in the mid-1960s, many black families were displaced from their homes to make way for the construction of I-35W.
"What we're mainly interested in is doing some sharing and getting a better understanding of our neighbors and getting a historical perspective of where each group comes from as to how they see they fit within the community," said Charles Mays, 75, who moved to South Minneapolis in 1956 and worked toward getting the park name changed to MLK Park.
Building Bridge members said it was ironic and beneficial that Norris's "The Grace of Silence" hit book stores during the same time as the MLK Park debate boiled.
The book includes history of Norris's family's integration in South Minneapolis in the 1960s.
Norris's parents bought a home around 1960 at the corner of Oakland and 49th in search of a good neighborhood and good schools for their young family.
At the time, the block was completely white and when her parents moved in every white family whose property line touched the Norris property line put their home up for sale, she said.
While some of those families were successful in selling their homes, others were forced to stay.
Eventually, those white neighbors built relationships and friendships with the Norris family, and Michele and her siblings played with their white neighbors' children.
"That is, in a microcosm, the story of America," said Norris, 49. "There was this period of discomfort, and then there was this period of exploration and understanding, and then there was a period where people figured out how to live together."
The Minneapolis City Council directed staff in late May to begin organizing the community read. Glidden said the city is trying to work with the Hennepin County Library and Minneapolis Public Schools to organize the effort. Details, however, are still in the works.
Norris said she plans to spend time in the Twin Cities this fall during the read.
The group is also planning to launch a Web site where residents can share stories about South Minneapolis and race relations.
"We really are moving forward with concrete projects whose intent is to educate people about the history of our neighborhood and race and racism within our community," Linnes-Robinson said. https://www.swjournal.com/index.php?publication=southwest&page=152&story=17007
Reach Nick Halter at nhalter@mnpubs.com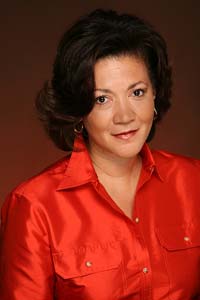 Michele Norris is the host of NPR's All Things Considered and the author of The Grace of Silence.
You can find it it your local book store or you can order it online at Amazon, Barnes & Noble, Borders, Powell's or IndieBound