During black history month I promised to to use my Grace Notes Blog as an outbox to share some of the discoveries I've made while researching my book, or in my travels speaking to readers who often shared archival material of their own.
Today a peek at a guide the US Navy published after the integration of armed forces to help officers figure out how to command a group of men that had previously been subordinated or underused during segregation. The pamphlet was published on February 12, 1945 and included chapters such as "Racial Theories Waste Manpower" and "Negro Eager to Learn" The introduction spells out that the Navy was not interested in social reform but rather the protection of the country. However, the document asserts that, "The effective administration and use of Negro personnel does call for special knowledge and techniques in some instance."
The pamphlet is a fascinating look at prevailing racial attitudes in the world war II period and it provides a glimpse into the battled within the military over black servicemen's intellect, self-discipline and leadership abilities. It also is surprisingly frank about the pinched opportunities afforded people of color.
"…….Negroes as a group have had a history different from that of the majority of Naval personnel. Their educational opportunities have been restricted; the percentage of skilled workers is smaller; and participation in the life of the nation has been limited."
You can almost hear the pitched arguments that led up to this publication and in reading the document you can clearly see which side prevailed. It is clear in that chapter about Racial Theories.
It reads:
Racial Theories Waste Manpower

"In modern total warfare any avoidable waste of manpower can only be viewed as material aid to the enemy. Restriction, because of racial theories, of the contribution of any individual to the war effort is a serious waste of human resources.

The Navy accepts no theories of racial differences in inborn ability, but expects that every man wearing its uniform be trained and used in accordance with his maximum individual capacity determined on the basis of individual performance.

It is recognized, of course, that Negro performance in Naval training and tasks on the average has not been equal to the average performance of white personnel. Explanation of this difference by resort to some theory of differences in natural endowment, however, leads only to confusion in which the potentialities of individuals become obscured.

It has been established by experience that individual Negroes vary as widely in native ability as do members of any other race. It is the Navy's responsibility to develop the potentialities of individuals to the extent that the exigencies of war require and permit."
I encourage you to take a moment to look at the pamphlet.
It is short. It won
't take long to read the whole thing. As you do think of how far we have come as a nation. The US military has certainly traveled across the equivalent of galaxies. Not long ago the US military had to produce a leaflet that explained to commanding officers that men of color knew how to learn and groom themselves. Today it is a model of equal opportunity. Quite a span between those two tent poles.
If you, like me, were raised by someone who served in the US armed forces during segregation, use this pamphlet as a way to educate yourself about their lives…and a way to stoke conversations with your loved ones about their memories and their service. I recently had the pleasure of meeting a large group of Tuskegee Airmen at the Hall of Fame Ceremony for the National Association of Black Journalists. How magnificent they looked decked out in their red jackets. How proud they make us all. This pamphlet is but one reminder of the barriers they faced and it underscores what I told those gentleman that night.
"Thank you for loving a country that did not love you back"
Read The Guide to Command of Negro Personnel at Naval History and Heritage Command
– Michele
Can you express your thoughts on race in six words?  Give it a try at The Race Card Project™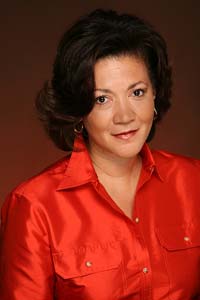 Michele Norris is a Peabody Award-winning host and Special Correspondent at NPR. She produces in-depth profiles, interviews and series for NPR News programs. Norris also leads The Race Card Project, an initiative to foster a wider conversation about race in America that she created after the publication of her family memoir, The Grace of Silence.  For more than a decade, Norris was a host on NPR's "All Things Considered" where she interviewed world leaders, American presidents, Nobel laureates, leading thinkers and groundbreaking artists. Norris is also a Shorenstein Fellow at The Harvard Kennedy School.
You can find, The Grace of Silence, at your local book store or you can order it online at Amazon, Barnes & Noble, Borders, Powell's or IndieBound