On this Veteran's day I am thinking of a question I get over and over again while I am traveling the country on book tour. What, if anything, should the U.S. Military do to officially acknowledge the men and women of color who served in the armed forces under onerous segregation codes. Is an apology in order? Is it instead prudent to thank them for serving their country at a time when their skin color dictated how or even if they could serve?
The U.S. Military is now in many ways a model of equal opportunity. Would acknowledging past racism in the ranks undermine morale, or instead provide a measure of the institution's amazing transformation? Based on what I have learned while working on my book, The Grace of Silence, I hope someone at the Pentagon is giving this some thought. And I hope others in power are also thinking about the marginalization, and in some cases, the brutalization those men and women of color faced when they left the service and returned to civilian life.
Veteran's day is also called the day of remembrance and I will be thinking today about the men in a picture I uncovered while researching my book. On a January morning in 1946, a large group of black veterans in Birmingham stepped outside of the roles prescribed for them by Alabama segregation and marched through the downtown streets on their way to the courthouse. It was the 23rd of January, eleven days after New York's famous Canyon of Heroes parade where the 82nd Airborne led thirteen thousand men through a blinding blizzard of swirling ticker tape. An estimated four million people lined the streets to celebrate America's victory in World War II.
On that January morning in Birmingham, it is safe to say the veterans were not met with adoring cheers. Even blacks in the downtown area who might want to applaud their pride or their chutzpah knew to remain silent. And whites probably stared at the spectacle in utter disbelief. Segregation codes were strict at the time. Black men were expected to step off a sidewalk if a while person was heading their way. And yet, those men marched, lockstep in the middle of the street, heading to the court house, their shoes falling on the pavement in unison, pounding out a revolutionary beat as ominous as war drums in the distance.
The men were dressed in overcoats and fedoras. Most wore ties and trousers with knife-edge pleats. And when they stopped briefly in the plaza in front of the courthouse to pose for that photo, they wore proud expressions looking through the camera to a bright day ahead when they might be seen as more than just Negroes. Only the boldest who marched to the courthouse dared to pose for that photo. Many men held back on the sidewalk or in the grass, fearing that the picture would appear in the newspaper or bring trouble as a result from the Klan, or their factory bosses or even the police.
In the middle of the picture, the chairman of the Southern Negro Youth Congress is holding a large white sign. His name is Henry O. Mayfield and the message on that placard reads: "Join us to Register — Bring your discharge papers."
After the photo the men assembled again in lines and marched four abreast into the building in lockstep formation, passing the bustle of other citizens in the crowded hallways. According to news accounts, the men waited in line for hours outside room 102. Almost all were turned away because they failed to fill out their papers properly or because they could not adequately "interpret" excerpts from the U.S. Constitution — a requirement for Negro registrants under something called "The Boswell Amendment." Others were stymied by more bizarre inquisitions. "How many suds are in a bar of soap?" How many flakes in a box of laundry detergent?"
I am thinking of those men today. Men like my father-in-law, William Johnson, a Navy veteran who served proudly and my father, Belvin Norris Jr, also a Navy vet who had returned to Birmingham only days before the black veterans marched to the courthouse. Those men participated in the fight FOR democracy in World War II and returned to the U.S, with the crazy notion that they might get a taste of it when the returned home .
I am also thinking today of Isaac Woodard, a black Army veteran whose name is unknown to most of us despite his profound impact on the course of American History. In February of 1946, Woodward was beaten by police officers in Batesburg, South Carolina, three hours after he was honorably discharged from Camp Gordon in Georgia. Woodard had irked the driver of his bus and that driver called ahead to make sure police were waiting when they pulled into the tiny southern town. When Woodard stepped off the bus, still wearing his uniform, police officers took him by the arm and led him into an alley, where according to court testimony and his affidavit, he was struck repeatedly in his his eyes with a nightstick loaded with lead pellets. Woodard then spent a night in jail and when he awoke, he could not see. He would never see again. The 27-year-old man's eyes were essentially pulverized.
Listen to Orson Welles Commentary "Affidavit of Isaac Woodward" via www.archive.org.
Listen to Orson Welles Commentary "The Place Was Batesburg" via www.archive.org.
"Though most Americans do not know his name, the blinding of Isaac Woodard was a sensational news story back in 1946, covered exhaustively by the top newspapers of the day. In New York's Lewisohn Stadium, more than 30,000 people gathered for an all-star rally where Woodie Guthrie sang his tribute folk tune, "The Blinding of Isaac Woodard." The lineup also featured, Milton Berle, Billie Holiday, Cab Calloway and Orson Welles. Throughout the fall Welles used his Sunday evening radio broadcast on ABC to vent his anger in a series of editorials that expressed red-hot, genuine unfiltered rage. You can find those editorials HERE and I hope you will take the time to listen because I assure you, it is like no broadcast you have ever heard from that era.
Woodard's case was more than just a cause celeb. His blinding had a profound impact on President Harry Truman. Through his personal letters and other presidential papers, we now know that Truman was so troubled by the Woodard case that he was provoked to name a special commission on human rights that had federal subpoena power and offices within the White House. That commission produced the landmark report, "To Secure These Rights," which among other things, recommended the end of segregation in the armed forces. In July of 1948, despite stiff opposition from top military commanders, President Truman did just that by enacting Executive Order 9981 that ensured "equality of treatment and opportunity for all persons in the armed services without regard to race, color, religion or national origin."
Woodard's time in the spotlight was brief. He fell on hard times, had troubles with the law, and despite his place in presidential history, he died in relative obscurity on September 23, 1942 at the age of 73. He was buried with military honors at Calverton National Ceremony.
Isaac Woodard deserves a better place in history. And I can't help but think the men and woman whose military service was marred by racial strife deserve something better too. It is not about retribution or recrimination. It is a matter of respect — that thing they were so often denied when America was not ready to let them participate fully in the military or in American life.
One last thought
Veterans day is a holiday that does not necessarily have a "must do" tradition, as in I must cook a turkey because it's Thanksgiving, or I must decorate my house because Christmas or Hanukkah is around the corner. Some people lay wreaths or attend parades or special events. For many of us, the holiday comes and goes with little impact on our daily routines. Here is one humble suggestion for making it a pro-active holiday. Take a moment today to write a letter, or even an email to someone you know who is currently in the military or has served in the past. Thank them for their service. It's the least that that deserve.
– Michele
Can you express your thoughts on race in six words? Give it a try at The Race Card Project™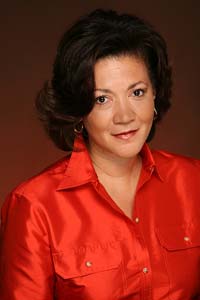 Michele Norris is a Peabody Award-winning host and Special Correspondent at NPR. She produces in-depth profiles, interviews and series for NPR News programs. Norris also leads The Race Card Project, an initiative to foster a wider conversation about race in America that she created after the publication of her family memoir, The Grace of Silence. For more than a decade, Norris was a host on NPR's "All Things Considered" where she interviewed world leaders, American presidents, Nobel laureates, leading thinkers and groundbreaking artists. Norris is also a Shorenstein Fellow at The Harvard Kennedy School.
You can find, The Grace of Silence, at your local book store or you can order it online at Amazon, Barnes & Noble, Borders, Powell's or IndieBound