NPR's Michele Norris: Connecting Cultures Through Radio (VIDEO)
June 28, 2011 by genConnect Staff
Watch Michele Norris at the 2011 Aspen Ideas Festival spend '2.5 Minutes With genConnect.' We connected with National Public Radio's "All Things Considered" host.
Click the play button below to watch genConnect Creative Director Kelly Hayes interview Michele Norris on the challenges of cross-cultural connections and how she feels about her first Aspen Ideas Festival appearance:
Michele is public radio's golden girl. She has received numerous awards for her work. In 2009, she was named "Journalist of the Year" by the National Association of Black Journalists. A four-time Pulitzer Prize entrant, Norris has also been honored with NABJ's 2006 Salute to Excellence Award, for her coverage of Hurricane Katrina; the University of Minnesota's Outstanding Achievement Award; and the 1990 Livingston Award. She was named one of Essence Magazine's 25 Most Influential Black Americans in 2009; elected to Ebony Magazine's Power 150 list in 2009; and honored with Ebony's 8th Outstanding Women in Marketing & Communications Award, in 2007. Norris also earned both an Emmy Award and Peabody Award for her contribution to ABC News' coverage of 9/11. Norris is also a frequent guest on "Meet the Press" and "The Chris Matthews Show" on NBC.
For more of our video interviews and articles from the Ideas Festival, click here.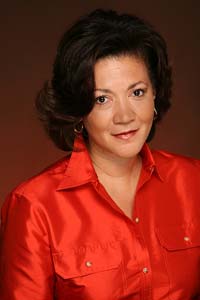 Michele Norris is the host of NPR's All Things Considered and the author of The Grace of Silence.
You can find it it your local book store or you can order it online at Amazon, Barnes & Noble, Borders, Powell's or IndieBound