My husband , who died in 2010, was a veteran of WWII. He served on a destroyer in the South Pacific. A shipmate was an African American man, older than most of the enlisted men, who was an officers steward-like working in the mess, the usual job for men of color in the Navy at that time. He and my husband met in the ship library and became friends. In civilian life, this man had been a college professor; quite possibly better educated than most of the ships officers.

He and my husband were drawn together by their love of books and he took my husband under his wing, even going out of his way to do his laundry, along with the officers. So my husband always had immaculately clean, pressed clothes, a great luxury.

When the war ended and they were discharged, they went separate ways- in my husbands case back to the west coast and to college. He never stopped wondering how his friend had fared in civilian life.

On the day Barack Obama was inaugurated, my husband, then 83 and in failing health said to me, just as Mr. Obama completed the oath of office, in an emotion filled voice" I hope that friend of mine lived to see this day"

This was a man, born in 1924, who had come out of a family who were very conservative, but was able to think for himself enough to appreciate the qualities of a man, who on the surface, would seem to have had little common ground. In all our years together, I never heard him make a racially, religious or gender bigoted comment.

I am proud of both men for looking past color and finding a friend.

-Penny Luckenbaugh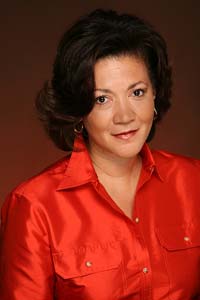 Michele Norris is the host of NPR's All Things Considered and the author of The Grace of Silence.
You can find it it your local book store or you can order it online at Amazon, Barnes & Noble, Borders, Powell's or IndieBound