Roseanne Wilkins's Review
Jan 16, 1012
It took me a long time to read this book, not because it wasn't well written, but because of how it made me feel. The story was about an African-American voyage through the complexities of American culture, but I read it as a story of a family. I couldn't help but love Michele's parents from her descriptions about them. They were wonderful, strong people, who worked hard to raise a daughter able to work her way through the muck of racism into a different world. The part that stopped me in my tracks was the fact that these two very wonderful people couldn't keep their marriage together. Michele talked about how they tried to keep things amicable between them to protect her from the problems a divorce normally creates. No matter how hard they tried to keep their family earthquake from impacting their daughter, the echoes of their divorce rang through her memoir. How sad that her memoir didn't include a joyous couple thrilled at their successful daughter. How sad that her father died of cancer without the woman he loved at his side. I ached for the couple who couldn't work their issues out, and I ached for a daughter who felt the emptiness from having her parents divorced. In the end, this book may have meant to be a walk through the American culture of racism, it became, for me at least, a commentary on how the pain of a divorce echoes through generations yet to be.
bookshelves: first-reads
Read from September 16, 2011 to January 16, 2012
Can you express your thoughts on race in six words?Give it a try at The Race Card Project™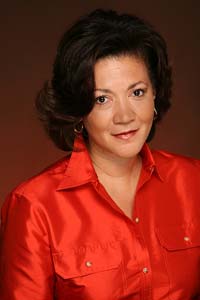 Michele Norris is the host of NPR's All Things Considered and the author of The Grace of Silence.
You can find it it your local book store or you can order it online at Amazon, Barnes & Noble, Borders, Powell's or IndieBound